A wedding is one of the most important highlights in your life and a lot of people want to make it memorable by not looking into the expenses that go into planning this big event. But the reality is putting limits to what we can spend and often the wedding planning becomes a stressful process because of that.
You don't have to compromise your dreamy day for the sake of economy if you use some smart hacks when planning parts of your wedding. Often, a few crucial decisions can save you thousands of dollars by investing a little bit of time in research and doing a part of the steps yourself instead of relying solely on a specialized company. Let's see some money saving hacks for each category of tasks you need to check before the wedding.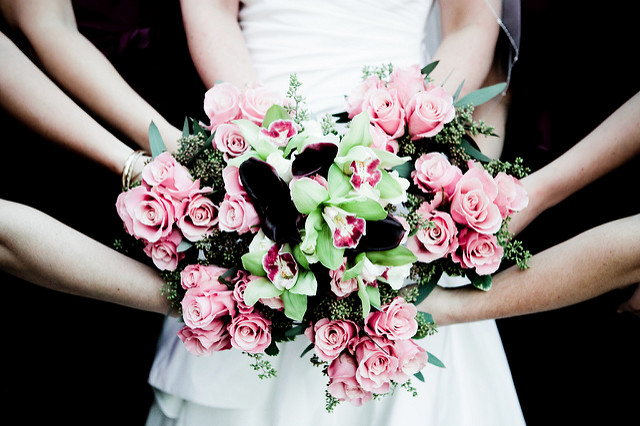 Floral arrangements – blend flowers with citrus fruit
Flowers, as beautiful and breathtaking they can be, cost a lot of money if you don't use some smart hacks. That does not mean you have to give them up completely. Moving away from a classic, traditional wedding can give you more options for decoration, such as flowers and fruit combinations, fake textile or paper flowers or beautiful green alternatives to the rose bouquet. Even if you do want a classic wedding, you can still use more greenery in your arrangements to save money, or use one or two types of flowers instead of the multiple mixes of flowers florists usually propose.
The cake – the fake cake method
When imagining their wedding, a lot of girls think mostly of the dress and the cake. Of course, a multiple tier wedding cake can be an impressive sight for both bride and groom and the guests, but they can costs a lot of money if you want to get impressive sizes. If you need to keep that wow factor without breaking the bank, consider using a fake cake (either cardboard or foam bottom layers and only one or two tiers for cutting). Whether you are using the fake cake method or just a little more decorated cake for cutting, sheet cake will save you. You can cut and serve it from the back and the guests will be equally impressed by the taste.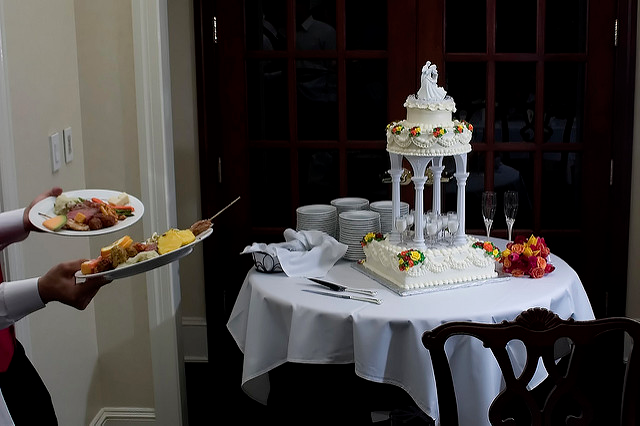 Invitations
For both small, intimate weddings and big weddings with hundreds of guests, paper invitations and stationery cost quite a lot of money. If you are willing to think outside of the box and sync with today's technology, go green and send e-invites. You can also create a website for your wedding and personalize it however you want, keep in touch with the guests and create private entries where you can share news, photos and thoughts about the wedding.
The venue – think outside the box
Choose a venue that does not need extra special decoration for your event. A nicely decorated ballroom with beautiful architecture and details does not extra effort to make it look properly for your wedding. Also, be on the lookout for venues that usually host corporate events, as they are already equipped with furniture and you can find nice looking ones that you don't have to revamp. Another great idea might be wedding venues in Suffolk. Set up the ceremony someplace outside, but before making that choice make sure to check the weather conditions. Let the beautiful vegetation outside be your décor, and you'll save a lot of cash on decorations.
We saved a simple but very effective trick for last: not having a wedding on Saturday. As simple as it may seem, changing the date to a day of the week or even on Sunday can make a lot of difference when it comes to the venue costs and much more. You can even go further and save the date for the off-season. If you have your wedding just before the season starts or just after it ends, you can still enjoy a lovely weather and save money.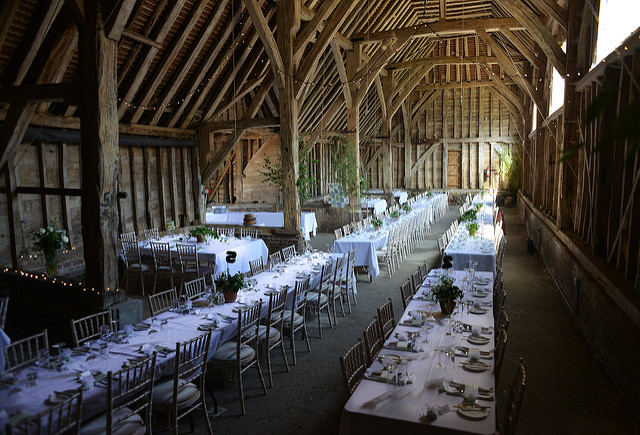 Planning a wedding can be extremely expensive. But it doesn't have to be if you learn to be organized. Settle on a budget, make bookings in advance, and consider DIY approaches for floral arrangements and venue décor. Last but not least, don't stress and enjoy the process!