With Holiday season upon us we all look for quick and easy meals to prepare for guests that visit and those late nights shopping after work. Taquitos are one of those easy meals/appetizers that friends and family will love and I love this recipe from Mission Tortillas!
Enjoy! 🙂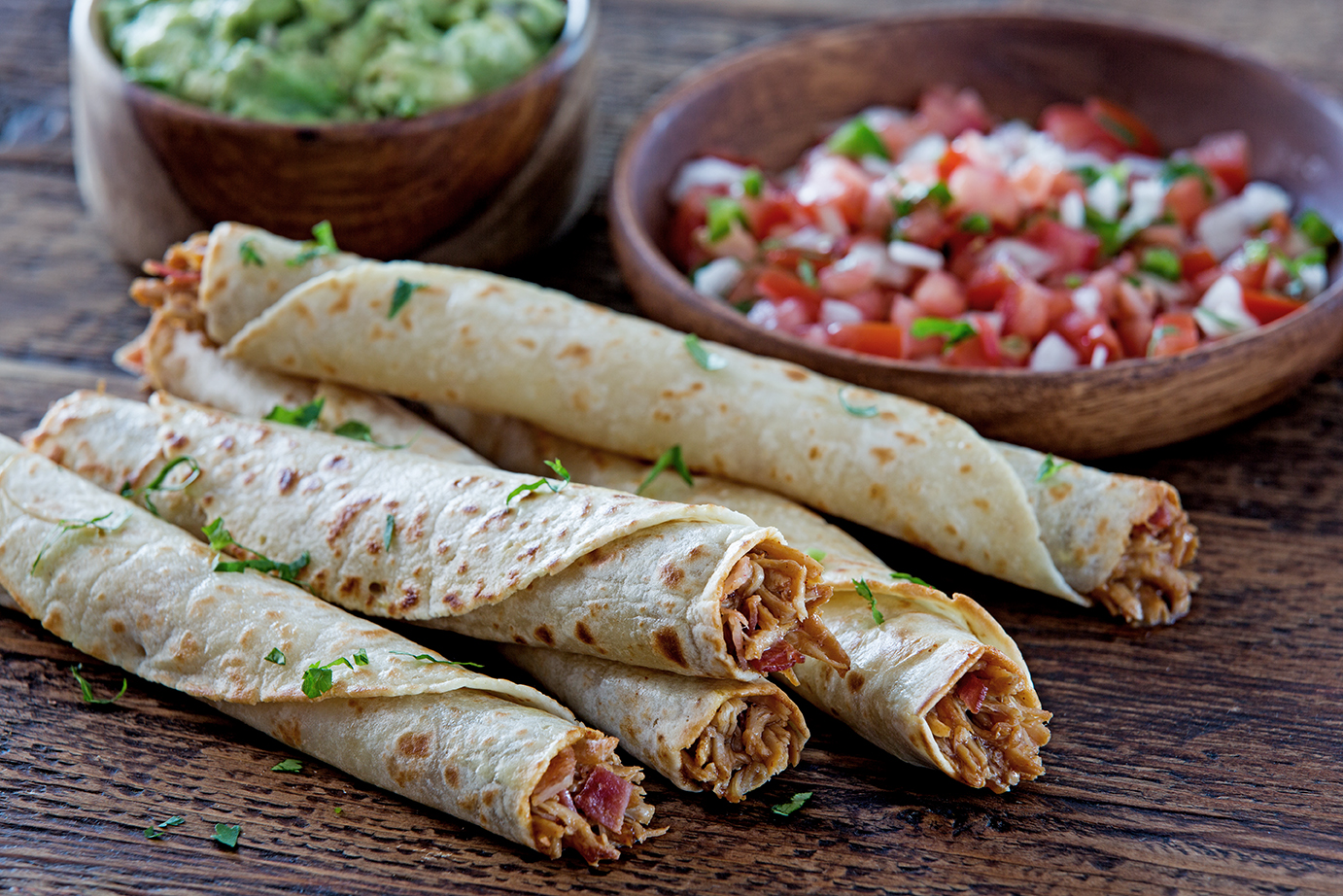 Baked Taquitos
Recipe and photo courtesy of Mission Foods.
Ingredients:
8 Mission Gluten Free Tortillas
2 cup Pulled Pork (check out our pulled pork recipe)
1/2 cup Bacon crumbles, crispy
2 Eggs lightly beaten
1 cup Pico de gallo salsa
Salt and pepper to taste
Directions
Preheat over to 350.
Warm the tortillas by heating in a sauté over medium-low heat, or place into a storage bag with a damp paper towel and microwave for 20-30 seconds. In the center of each tortilla, spread 1/4 cup sauced pulled pork and 1 tbsp. bacon. Fold the bottom of the tortilla up over the pulled pork, pull down and roll until almost closed. Using the lightly beaten egg, brush a little egg over the edge, and finish rolling to seal. Place seam side down on a parchment lined cookie sheet. Repeat for the remaining tortillas. Using remaining beaten egg, brush each taquito with egg was to coat the outside to give it a golden brown color for the finished taquitos.
Bake in the preheated over for 10-12 minutes, or until the internal temperature reaches 165 on the thermometer.
Serve with salsa.