I've blogged about wedding signs before, but today I'm crazy about chalkboard signs. This is one decor that is simple and a great DIY project.
You can either buy chalkboards, search Etsy, or make them yourself. Either way we have ideas for every aspect of the wedding day!
Ceremony
I love this wedding sign via Hello Lucky! This cute little statement will help your guests find the ceremony and reception locations.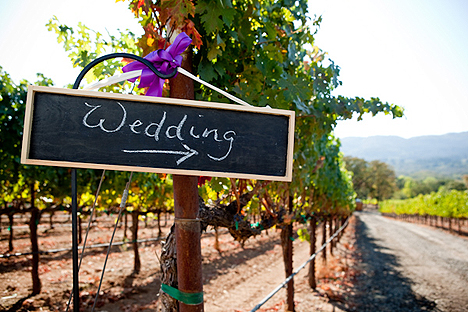 Programs/Seating Arrangements
If you want to go the eco-friendly route consider doing your program and seating arrangements on chalkboards. Photo found via Love & Lavender.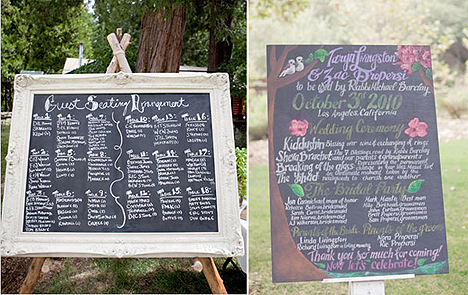 Table Numbers/Glasses
I love this idea found via A Good Affair. Not only is the table simple, but it looks so cute with the chalkboard name tags on the glasses!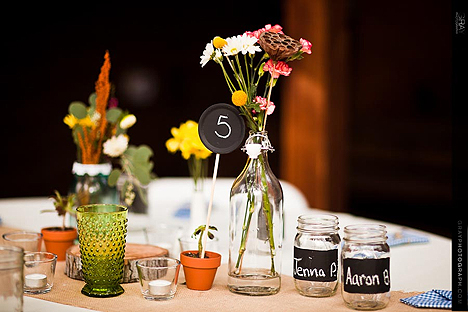 Bride & Groom Signs
If your looking to make the chalkboard signs yourself make sure you check out the DIY tutorial on eleGALA.com.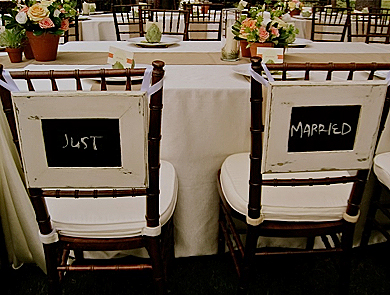 Favors
I love this favor basket via Adam & Imthiaz Photography.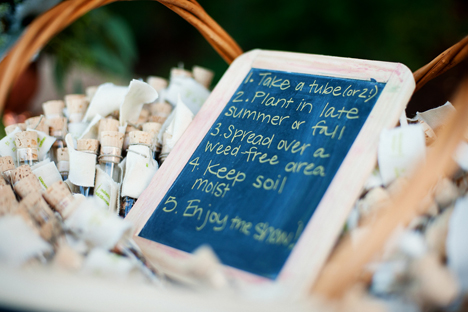 Etsy Find
What more can I say about these "I promise" signs from Etsy? Oh, I know… go check them out!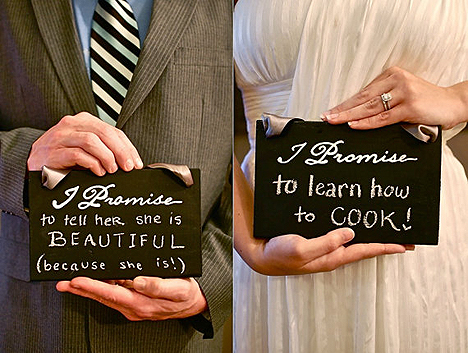 Food
From cocktail hour to the beverage station chalkboard signs are a must. Wonton photo via Lucy Dylan Weddings and drink photo via weddzilla's blog.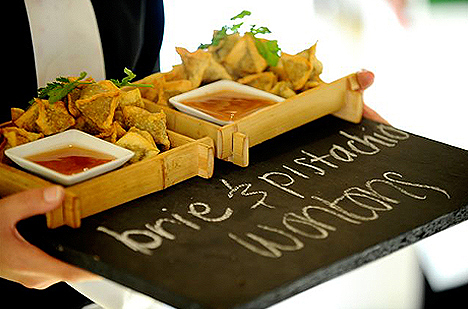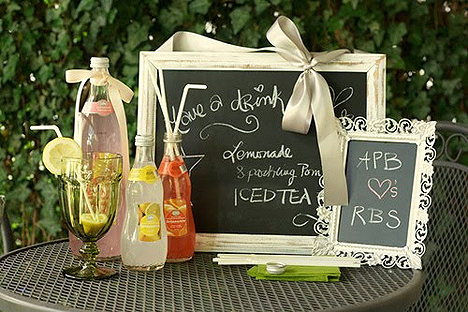 Photo Booths
What would a post about chalkboard menus be without mentioning photo booths? A boring one ;)! Photos found via bzevents.com and 100 Layer Cake.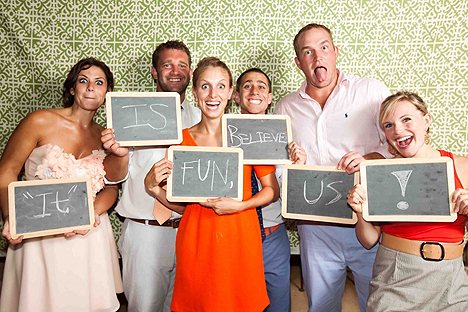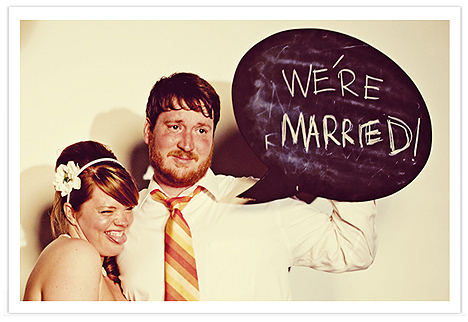 Happy Planning!