You might remember my blog posts Fruit Bars a Healthy Alternative! and Be Merry Dessert Table, well today I'm giving you a few more alternatives to wedding cake!
From candy tables to ice cream bars we've seen it all, but I can't help but love these ideas!
DIY Cupcake Table
Does it get any better than this? Your guests decorate and frost their own cupcakes!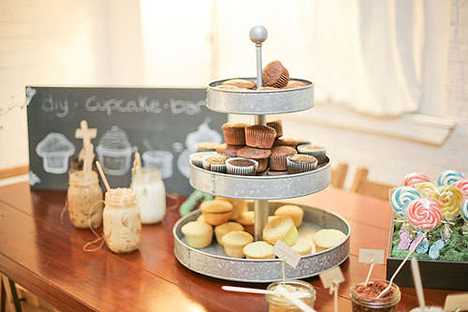 Tart Table
If you love tarts then you'll love the tutorial on Project Wedding for this DIY tart table. Its simple, easy, and of course you will LOVE making the tarts.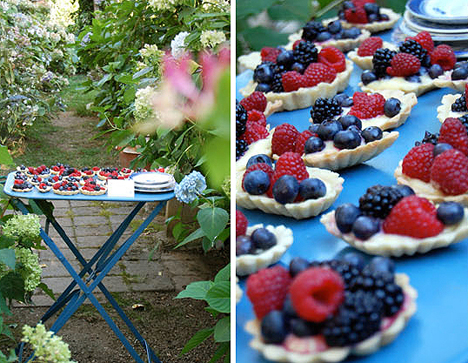 All Cake Table
If you LOVE cake then give your guests a treat by offering a variety of your favorites!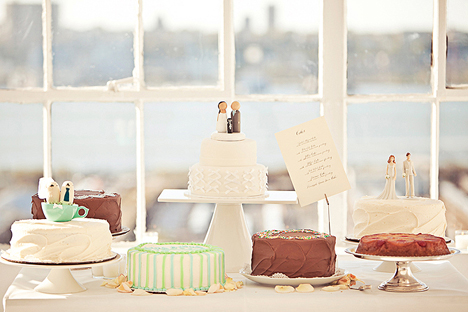 Cheesecake Table
You might remember this cheesecake table from Samantha & Jared's Real Wedding. Yummy!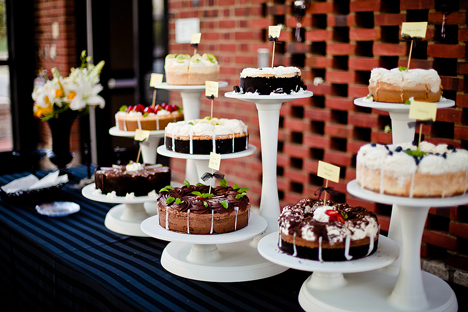 Desserts on a Stick Table
From pie to candied apples this dessert table has me craving sweet things this morning!
Having a table full of your favorite desserts on a stick is the perfect alternative to wedding cake!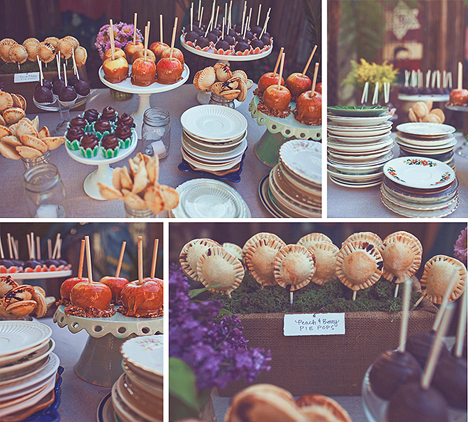 Photos courtesy of Jen Huang Photography, Project Wedding, Our Labor of Love, Marvelous Things Photography, Our Labor of Love.