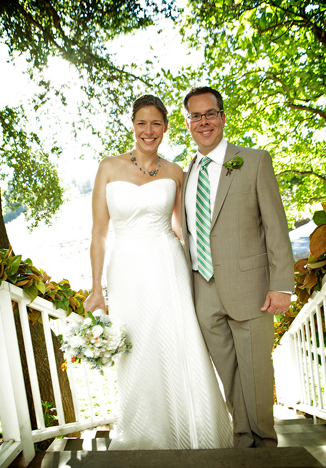 Kevin and I met through mutual friends about ten years ago and only saw one another about once a year over the following seven years. Although I always really enjoyed seeing Kevin at gatherings with these dear friends, we were never single at the same time.
Three years ago we shared Christmas Eve dinner as singles, sparks flew and we started dating. For many reasons, those mutual friends Heather and Jon, were our "Best People" at our wedding.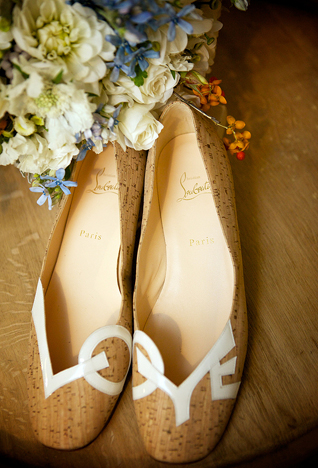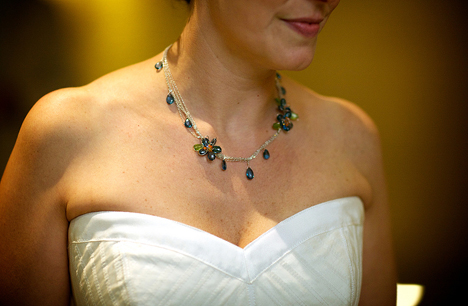 Several years ago a dear friend was married and I went with her for her final dress fitting….I knew then and there when and if my day came I'd be back to the same shop. Suzanne Hanley of Atelier des Modistes in Russian Hill, designs and hand makes wedding dresses that are stunning…it was my first stop. She worked with me to design my one-of-a-kind dress, and there is nothing quite like the feeling of wearing something made expressly for you.
Both working with Sue and wearing my perfect dress were just dreamy. She is also a fabulous jewelry designer: she made my necklace and the earrings that the bridesmaids wore.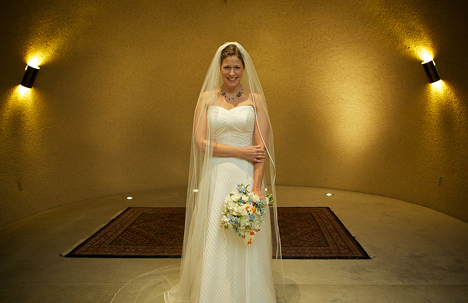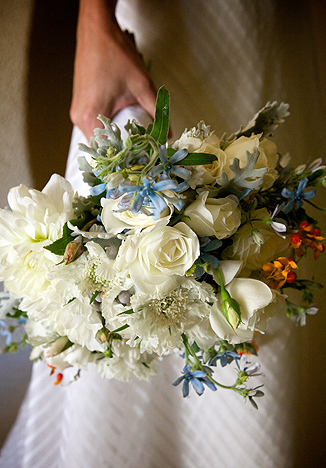 Honestly, our flowers were the most amazing flowers I've ever seen. My floral designer Baylor Chapman, of Lila B. Designs in San Francisco, listened and asked questions so she and her team could provide just the right elements for our event. With an outdoor venue in summertime, we didn't feel there needed to be much additional decoration. We wanted to use as many local and seasonal flowers as possible while slightly elevating the feel of the day.
They worked with the magnolia leaves from my grandmother by attaching them to the burlap runner that ran the length of the table; and continued the theme by decorating the cottage where the ceremony was held with magnolia garlands. They added just the right amount of whimsy and color to the bouquets and boutonnieres to tie together all the colors of the day in a casually elegant way.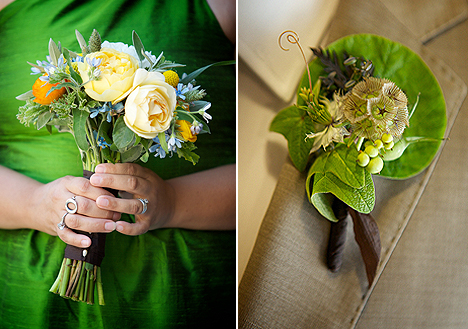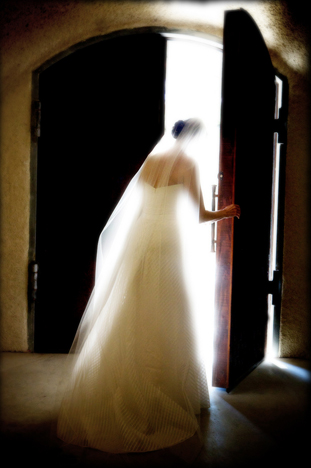 Describe the proposal. As we drove to Manka's Inverness Lodge on New Year's Eve afternoon we were full of expectations since we'd both wanted to stay there since we moved to San Francisco. For those of you who aren't familiar with Manka's, it is in Western Marin county (near Point Reyes Station), and is well respected as a pretty special place with a few cabins and rooms that are very outdoorsy-chic, and a restaurant that sources from a very local pool (no more than a15-mile radius). After 10+ years of anticipation for both of us, we couldn't have been more excited! Thankfully, the place was nothing short of amazing…the room was lovely with a fireplace and live pine tree wrapped with twinkle lights. We quickly got ready for dinner, which was a genuine treat. The dining room is in a converted old Craftsman home with vaulted ceilings and a fire blazing on one end…what made the space particularly wondrous were the four 20-foot pines in the room….it was truly otherworldly and beautiful. Dinner was fantastic and we enjoyed watching them cook on the fire and take their time delivering a perfect five-course meal. We finished around 10pm and as we left the dining room we searched the sky for the blue moon, which was unfortunately obscured by the clouds, but it didn't matter as we were happy and it was dark, misty and totally ethereal. It was then and there that Kevin proposed and I laughed and cried and very happily accepted. He produced a unique handcrafted ring he had made at the table (unbeknownst to me) from the foil on the wine bottle…it was a spectacularly wonderful moment!
Once back in the room, Kevin built a warming fire and we toasted ourselves and 2010 with lots more laughter and tears.
The next day provided some personal challenges as we didn't have service to our phones….certainly this didn't mean I was going to have to wait until we returned to San Francisco two days later to share the big news?! Around 2:30, we decided to kick off the year right with cheeseburgers in town at The Pine Cone Diner and they were tasty, however, I was crawling out of my skin to tell someone, anyone! As the server approached with the check I touched her arm and said, "I'm sorry to do this to you, but I have to tell someone. We got engaged last night!" Thankfully, she was an understanding soul and she screamed and laughed and asked us about it…in the process the owner brought us two diner coffee mugs, which we used to toast one another at the wedding. A couple at a nearby table told us that they had also become engaged at Manka's (10 years ago) and we shared our romantic stories.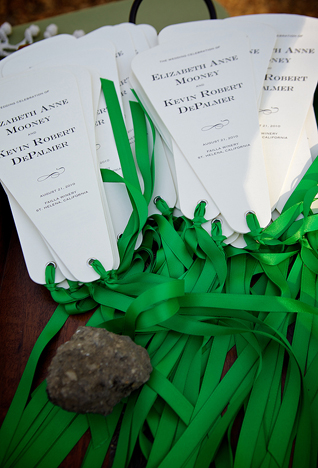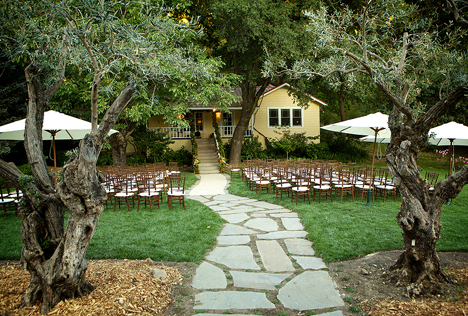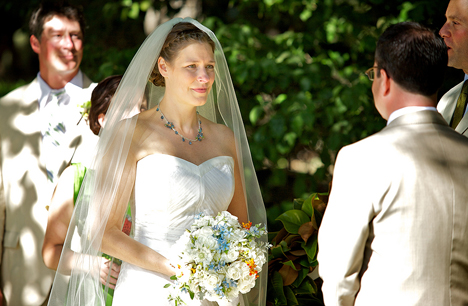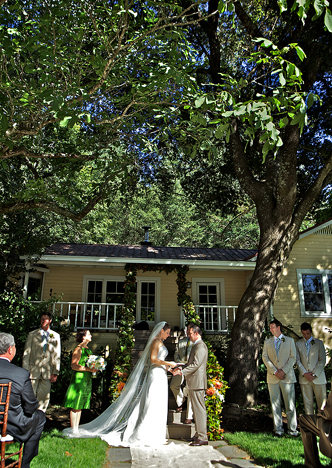 Undoubtedly the highlight of our day was the ceremony because it was so intensely personal. Odin led us all in a moment of silent reflection and appreciation where Kevin and I turned to face the 150 friends and family to share good feelings and pause to take it all in….it was overwhelming and a memory we talk about often and will cherish always.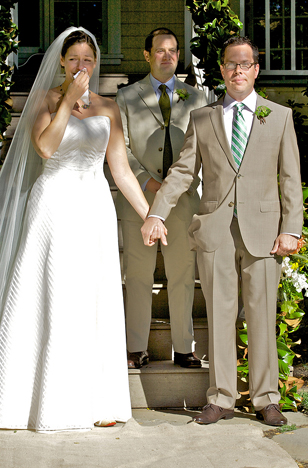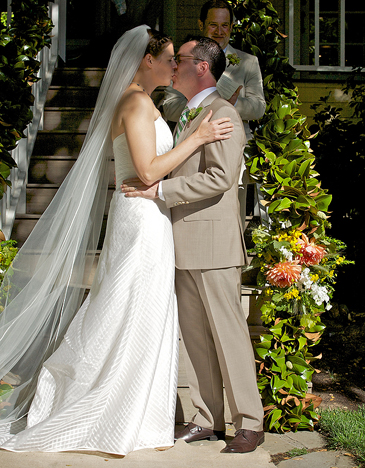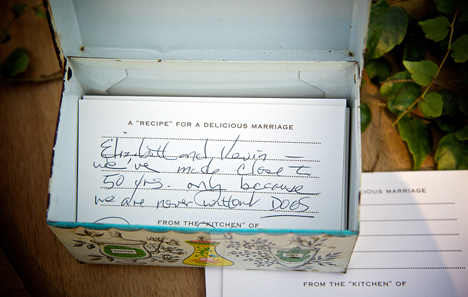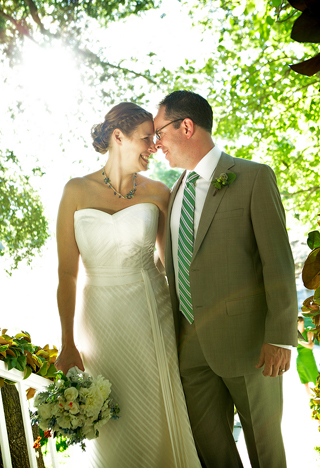 We loved the singular dinner table for our 150 guests. It was really dramatic and gorgeous!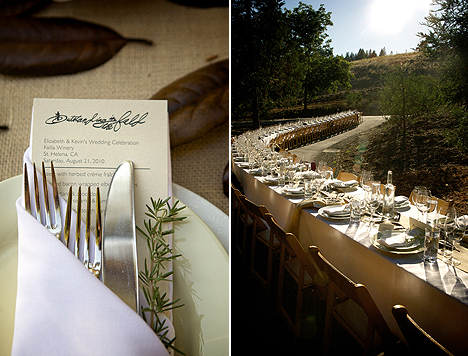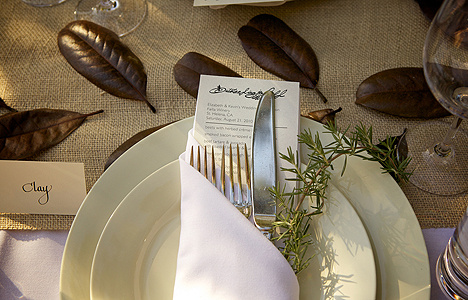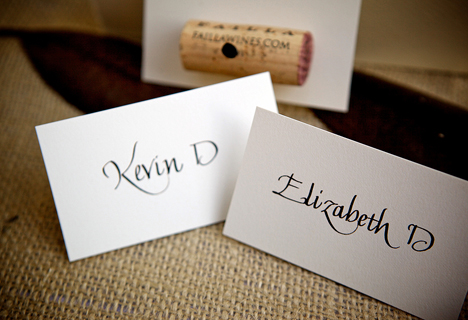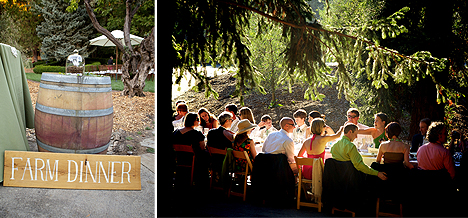 Our favorite detail of the wedding was the food and wine. Outstanding In the Field, who regularly host farm-to-table dinners featuring local and seasonal ingredients coordinated the venue and chefs. We worked with the very
talented chefs Stuart Brioza and Nicole Krasinski, on menu ideas and they executed the vision beyond our expectations.
Passed hors d'oeurves included: bacon wrapped Elberta peaches; sweet corn-sourdough pancakes with Mt. tam cheese; roasted beets with crema. For dinner we enjoyed a family style meal featuring an heirloom tomato salad with basil oil; burratta cheese and grilled bread; pork, two ways: grilled and pulled; figs poached with their leaves; and green beans and fresh corn in a lardo vinaigrette atop stone ground creamy grits.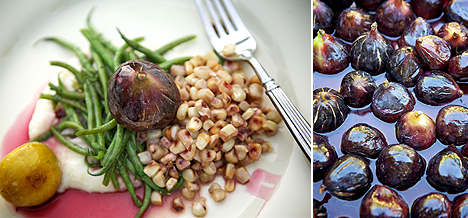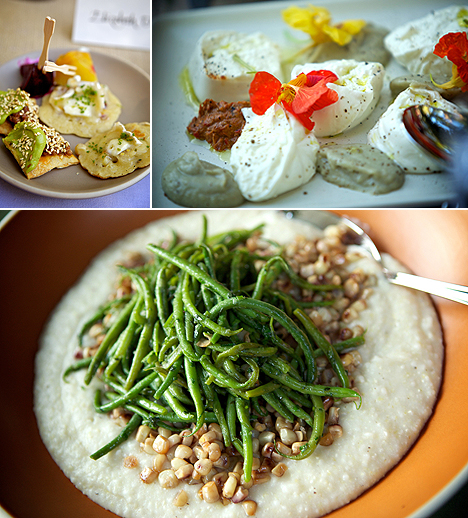 Following Southern tradition we had two cakes. The wedding cake was a three-tier square cake frosted with butter cream and sprinkled with natural flowers. Along the top of each layer was a small three-pearl detail that mimicked the design of the pearl earrings Kevin's Mother gifted me that she had worn for her wedding. It was a vanilla cake with a roasted peach jam center.
The Groom's cake was in the shape of Kevin's sailboat, Valhalla, and was a red velvet cake with cream cheese frosting in the center.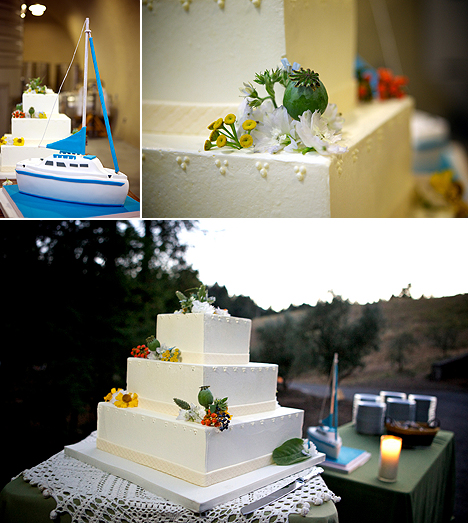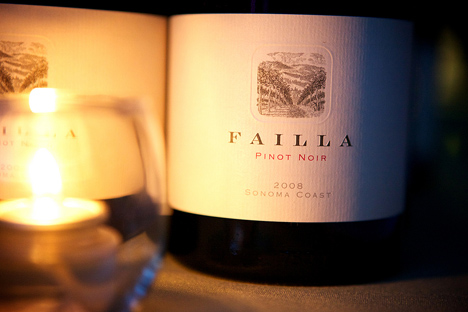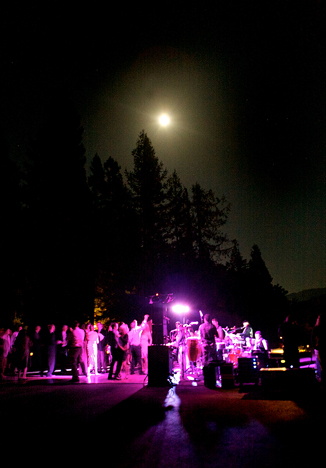 Photography: Thor Swift Photography
Florist: Lila B. Design
Bridal Gown: Atelier des Modistes
Catering: Outstanding in the Field
Stationary: Carrot & Stick Press
Calligraphy: Papineau Calligraphy
Band: Pop Fiction Band
Cake: Patisserie Angelica