Alina and Nico were married under two big oak trees in her families' backyard. After getting engaged in their favorite vintage shop Alina and Nico planned a DIY wedding with several vintage inspired touches.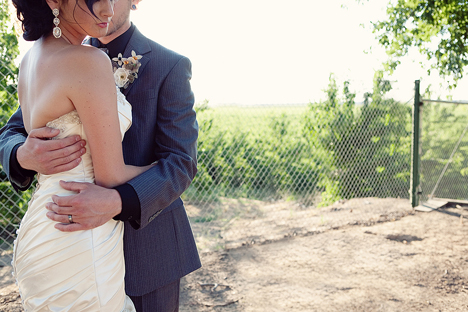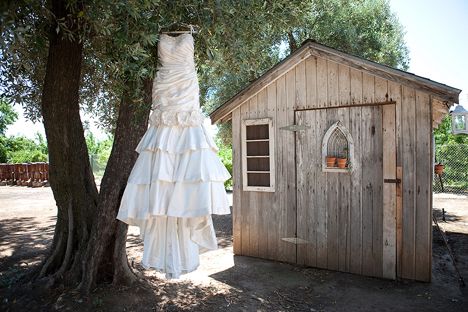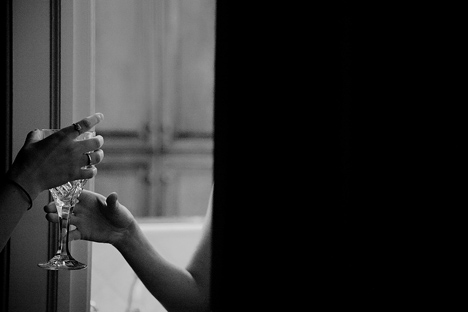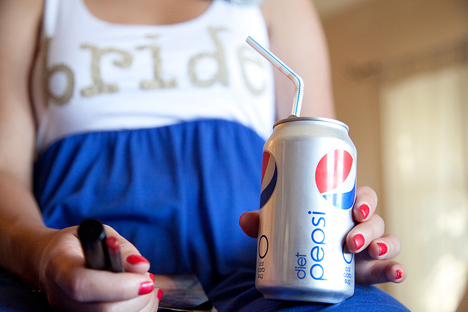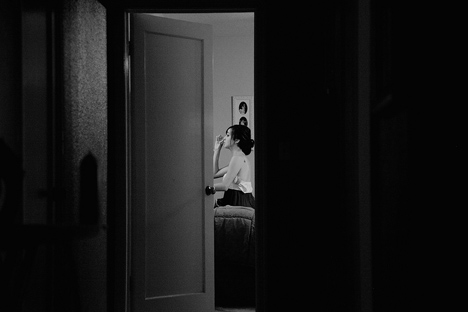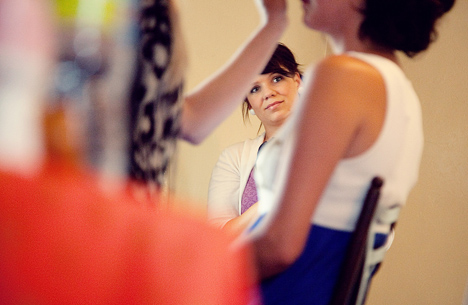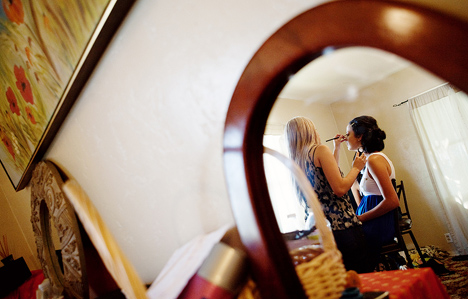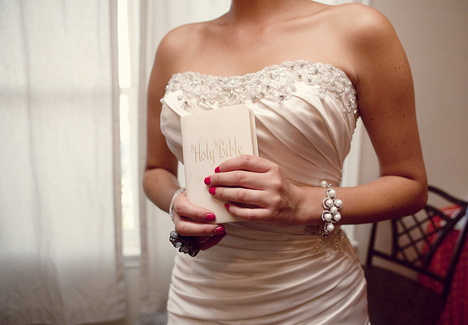 An easy and cost effective way to have programs is to have them printed and glue a Popsicle stick to them. Not only will your guests have the program, they can also use it as a fan during summer weddings.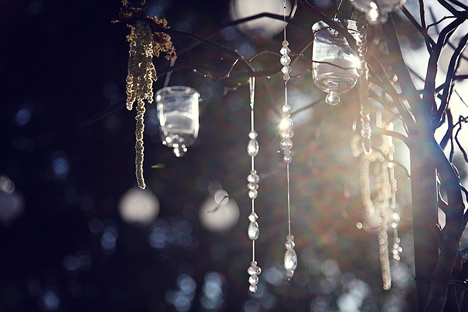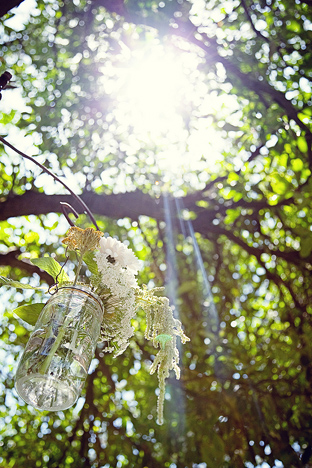 Alina and Nico hung mason jars, paper lanterns, and candles from the oak tree they were married under.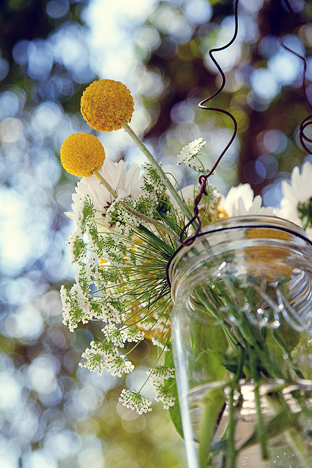 Another great way to save a little money is by going to a home supply store and getting plant hangers. You can hang mason jars with handpicked flowers in them along the aisle.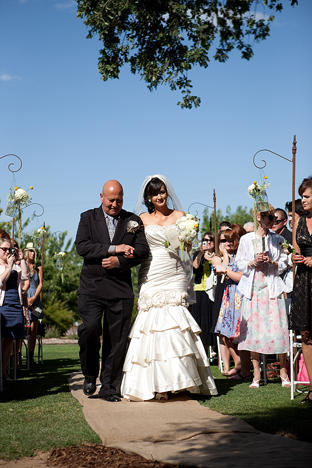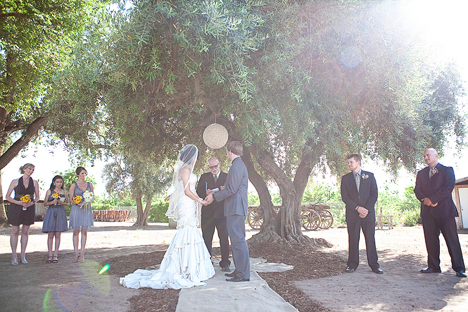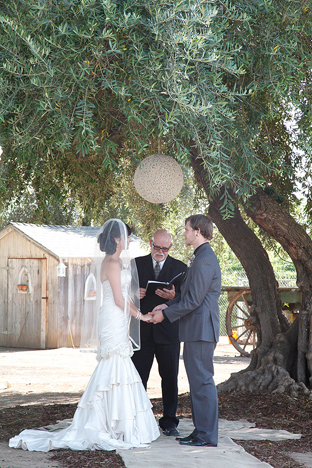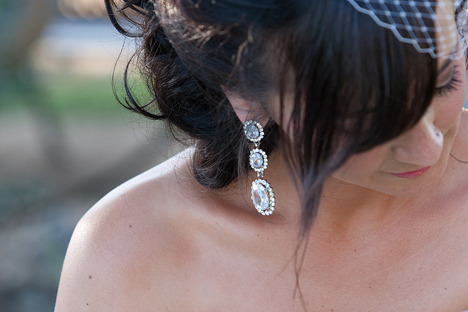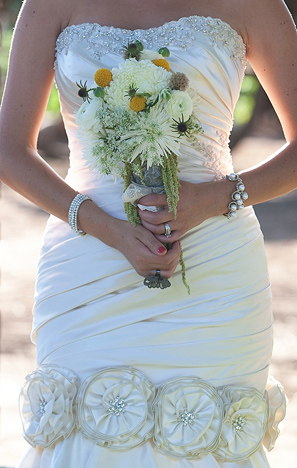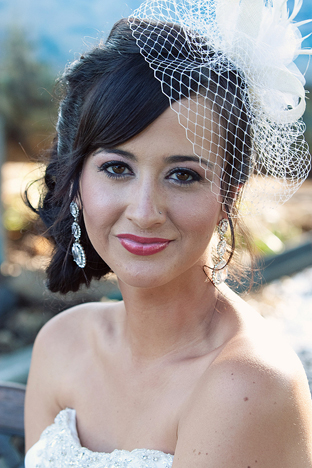 Alina made fabric boutonnieres for Nico and his groomsmen.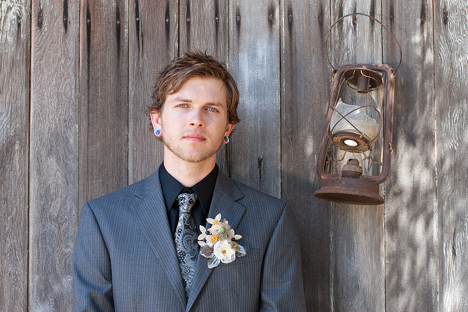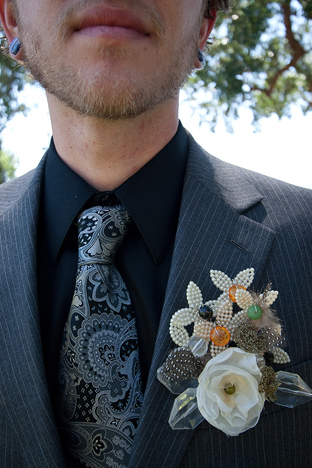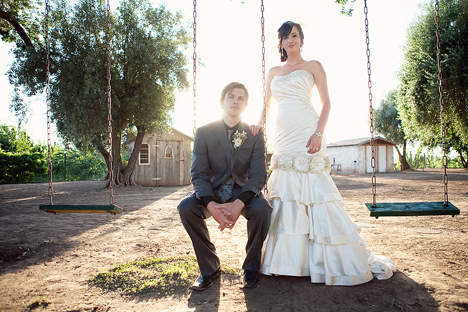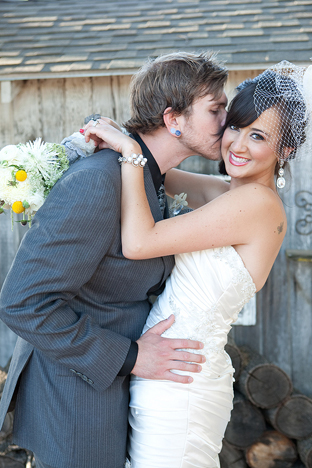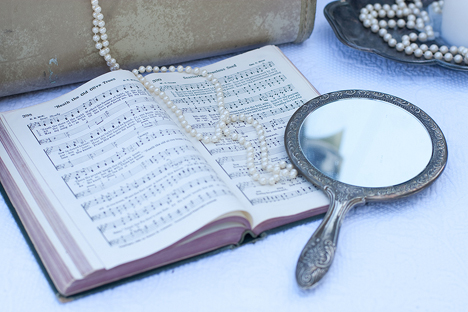 Alina and Nico made sure that every table was decorated differently with jars and flowers. They wanted to show their love for vintage and thrift store shopping.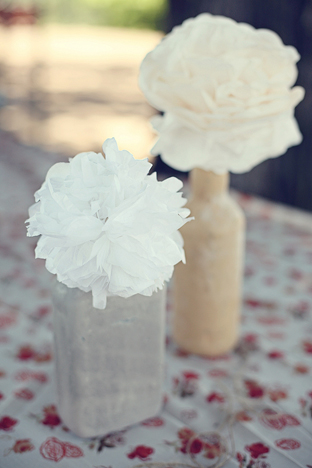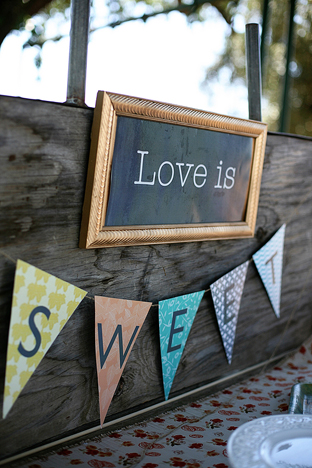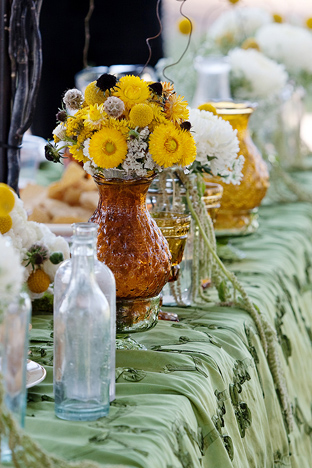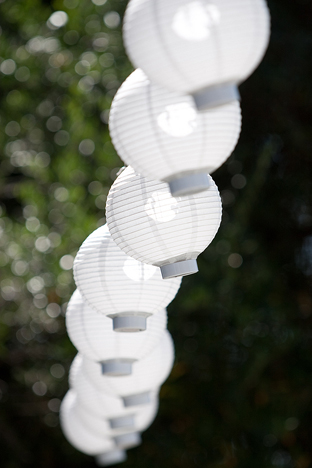 For their guest book, Alina and Nico found old postcards their guests could pick from and write their well wishes on the back.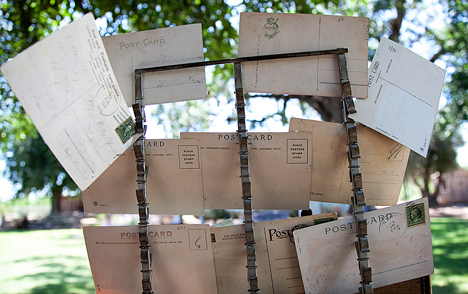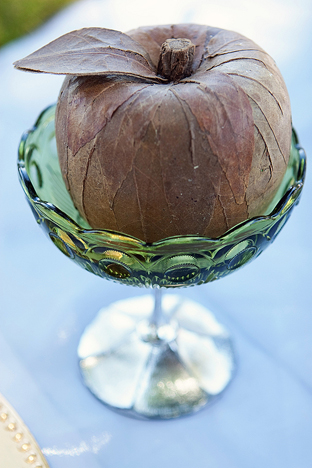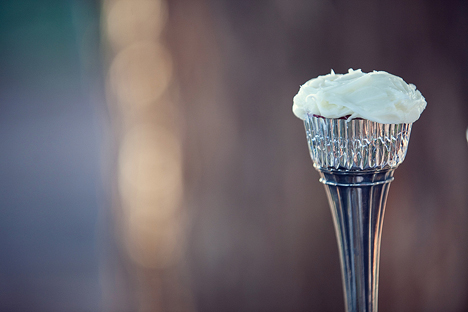 I loved the his and hers wedding cakes decorated with records and brooches!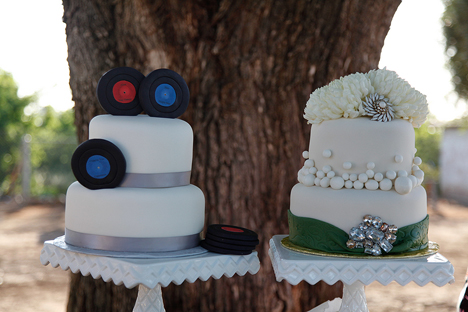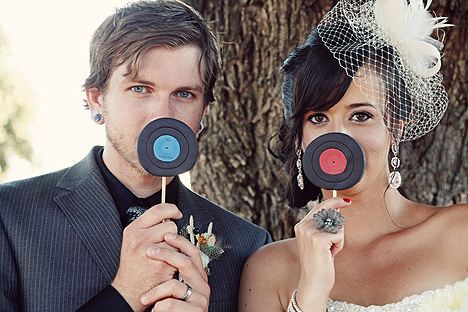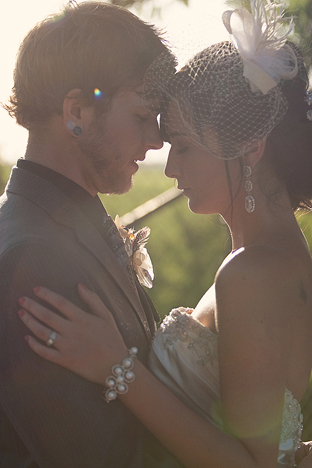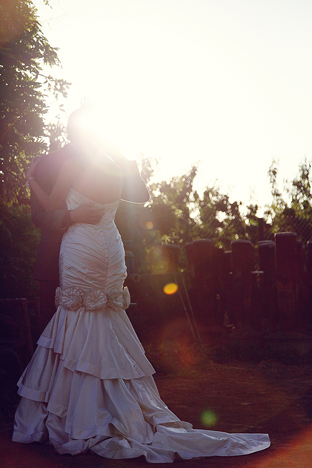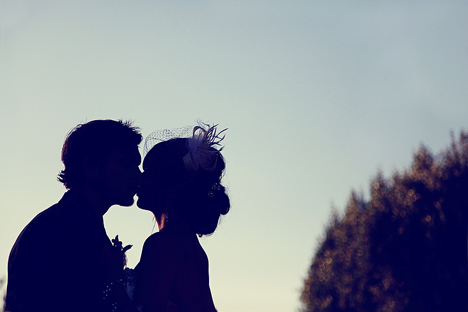 Photography: I Drop Photo
Dress: Mia Bella Couture