So you're planning your perfect wedding, and you want to make sure that all your guests have a good time and celebrate your big day with you. What you don't want is for people to make comments about how they would have done something differently or perhaps not done certain things at all!Okay, so you can't please everyone all of the time. And, honestly, it is YOUR wedding day – not theirs! Still, even with that in mind, you want your wedding guests to go home with positive memories of your special day. What are the things that people love and hate about weddings? Here's a sneak peak into that subject: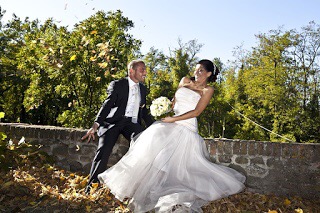 Image Source
Guests want to know what to wear
It's one thing to invite people to your wedding. But, it's another to not tell them whether they should be dressing in a formal manner or not! While some folks prefer to have formal church weddings, others want their guests to feel comfortable by wearing whatever they wish. Even if that means turning up wearing a tee-shirt and shorts!
Before you send out invitations to your potential wedding guests, make sure you tell people if you have any specific requirements for the dress code.
Don't make people sit at specific tables
At the reception, there is a tendency to make couples or families sit at certain tables with other individuals. The happy couple might think that each group of their friends and family will get on like a house on fire, but the opposite often occurs! Give your wedding guests the freedom to sit down wherever they choose. Don't force them to feel uncomfortable.
Decorate your tables with things people like
It's traditional to have "favors" put on the tables of your wedding guests. But, what should adorn your tables? For a start, it makes sense to have some fresh floral displays on each table. Vendors like Flowers & Fancies can take care of that for you. Next, you should consider what your guests would like the most in their favors. Remember: these are gifts from you and your future spouse, so being thoughtful here pays dividends!
People want to drink a lot
Unless all your guests are teetotal, you will need to set up a bar that can serve alcoholic drinks to your family and friends. It's important to stock your bar with the right kinds of beverages that people are most likely to consume. Hint: that means plenty of wine and beer!
Of course, some of your wedding guests will want to have soft drinks – especially those that are underage. Be sure to have a good selection of beverages available for them too.
Make it easy for your guests to find you
You will no doubt have a venue in mind for your wedding and reception. But, have any of your guests ever heard of it before, let alone know where it is? If the answer is likely to be no, you need to make sure that your guests are aware of the best ways to get to you. Otherwise, they could end up getting lost. Consider emailing people a Google Maps link.
Good luck!